03.10.2022
ABRAU TRADING HOUSE STARTED DISTRIBUTION OF WINES OF THE FAMOUS MAZZEI WINE-MAKING FAMILY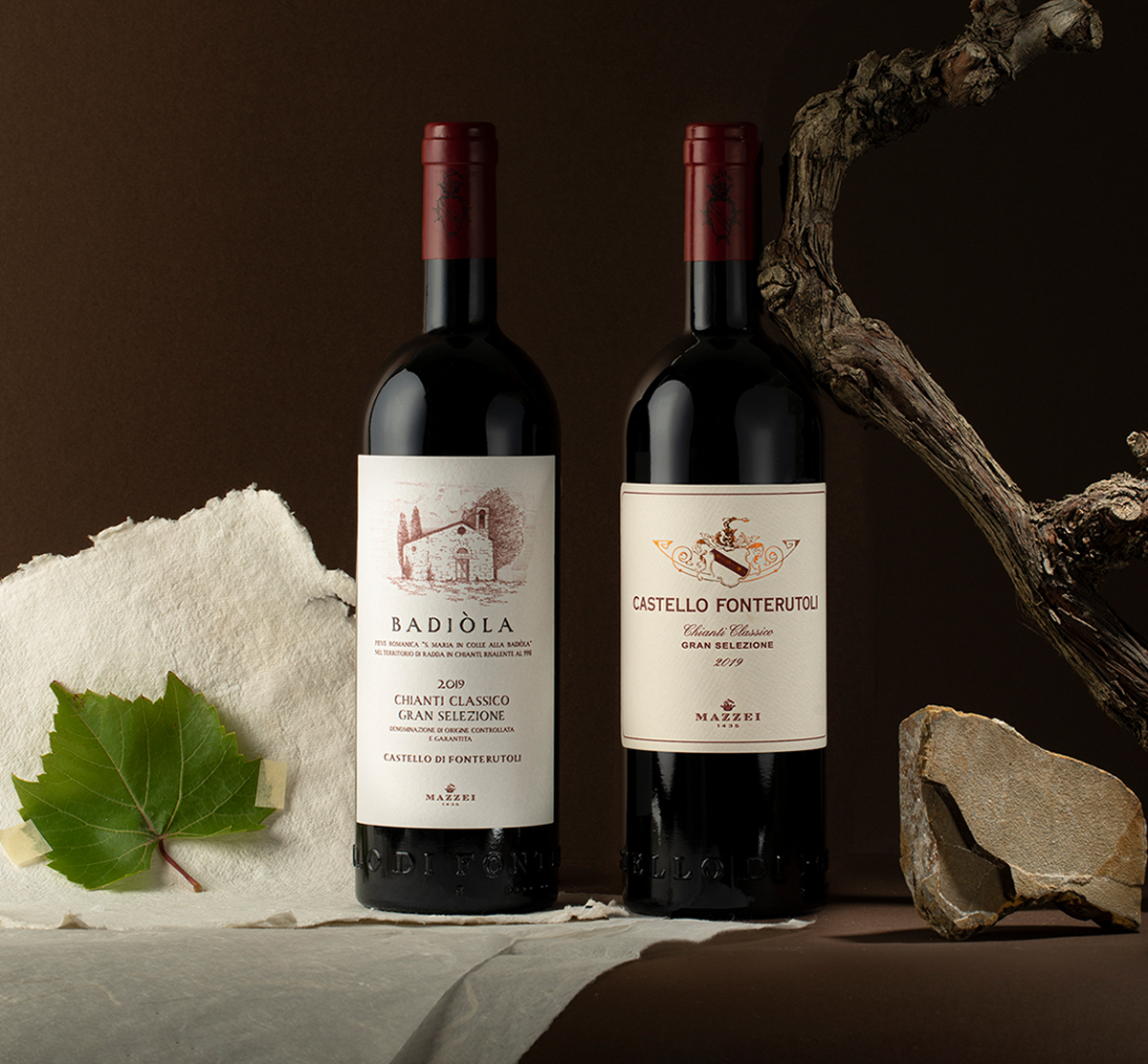 ABRAU TRADING HOUSE STARTED DISTRIBUTION OF WINES OF THE FAMOUS MAZZEI WINE-MAKING FAMILY
The Abrau Trading House, which is part of the Abrau-Durso Group, and the Italian wine house Mazzei announced the beginning of cooperation. The Abrau Trading House will distribute a wide range of Sicilian and Tuscan wines from Mazzei wineries — Castello di Fonterutoli, Belgvardo and Zisola. Including, exclusively, the magnificent Il Caggio Ipsus Chianti Classico Gran Selezione DOCG 2016.
Mazzei is one of the oldest wine families in Italy; its first mentions in connection with winemaking are found already in the XI century. And Ser Lapo Mazzei was the author of the first document, dated 1398, where the name "Chianti" is mentioned. It is believed that since then Chianti has become a household name for dry red wines made in the Chianti valleys. Even then, the production of wine was a family tradition and a real passion, and Mazzei wines were famous for their excellent taste and sophistication. Today's wines are also popular with wine critics - most Mazzei wines consistently receive the highest ratings. Now the wine house has three wineries — Castello di Fonterutoli, Belgvardo and Zisola. When creating wine, the company uses, in particular, autochthonous grape varieties and introduces the concept of environment-oriented viticulture on its lands - it abandoned weeding and the use of chemical fertilizers in favor of organic soil management.
"Today we are pleased to present our best wines, top positions that are available for purchase at the Abrau-Durso Wine Atelier in Moscow. I am sure that cooperation with the Abrau Trading House will be fruitful, and true Russian connoisseurs of Italian wine will like Mazzei products," said Giovanni Mazzei, Mazzei Export Director.
Il Caggio Ipsus Chianti Classico Gran Selezione DOCG 2016 is outstanding in every sense five-year-old wine. The Sangiovese harvest for the wine was collected from a single vineyard, Il Caggi. Ipsus is produced in an extremely limited edition — only 3000 bottles. James Suckling, a guru of Italian wine specialties, rated it at 98, Wine Spectator - at 97, Wine Advocate at 94. The wine organoleptics makes a strong impression. Notes of ripe cherries and wild red berries are intertwined with tones of blood orange peel, shades of violet, rose and lavender - with hints of cinnamon and star anise. The extremely long-lasting taste is distinguished by the fineness of the tannins, minerality and layering. A long aftertaste demonstrates in the end all the structure nuances of this unique wine. In Russia, the wine is exclusively represented by the Abrau Trading House.
Wines from the Italian wine house Mazzei can already be purchased at the Moscow Wine Atelier Abrau-Durso. Also, in the near future, these positions will appear in the wine lists of Moscow top restaurants.