03.11.2021
RUSSIAN WINE HOUSE ABRAU-DURSO WINS TWO CSWWC 2021 MEDALS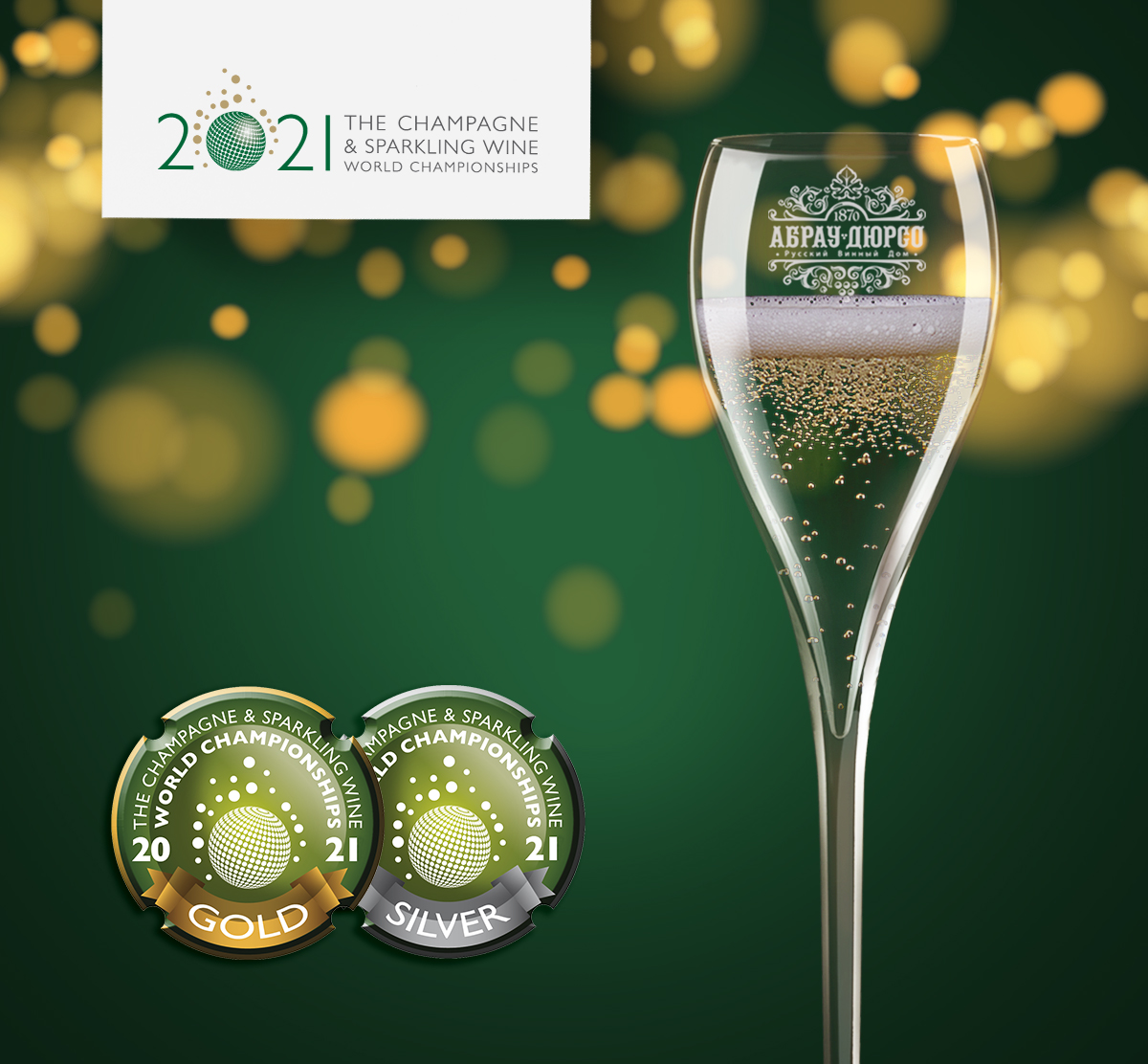 Abrau-Durso has become the only Russian company awarded at the international tasting competition Champagne & Sparkling Wine World Championships 2021. Victor Dravigny Brut 2018 and Brut d'Or Blanc de Blancs 2018 won a gold and silver medal, respectively.
The CSWWC 2021 top award, a gold medal, went to Victor Dravigny Brut 2018. The Victor Dravigny collection, in which all wines are produced according to the traditional secondary bottle fermentation technology (Methode Classique), is the only line in the Abrau-Durso portfolio named after a specific person. Back in 1905, the French winemaker Victor Dravigny became chief sparkling wines maker of the appanage estate Abrau-Durso and perfected the classical method for making sparkling wines at the winery. Wines from the collection celebrating his name enter the most prestigious international contests and unfailingly win awards, and CSWWC 2021 was not an exception.
A silver medal was awarded to Brut d'Or Blanc de Blancs 2018, another Methode Classique sparkling wine produced by Abrau-Durso. Unlike most sparkling wines, it uses a single grape variety, Chardonnay. The meticulous selection of grapes during harvest and more than three years of secondary ageing in the mountain tunnels of Abrau-Durso ensure the wine's impressive characteristics. Brut d'Or Blanc de Blancs 2018 has a rich bouquet with juicy notes of ripe apples and pears, subtle hints of white flowers, and nuances of brioche and butter; it has a rounded, rich and voluminous taste, and an invigorating and memorable fruit aftertaste.
Champagne & Sparkling Wine World Championships (CSWWC) is the only specialized international competition for champagne and sparkling wines. It made its debut seven years ago in the UK, organized by the renowned wine writer and expert Tom Stevenson. The mission of the contest is to encourage producers across the globe to improve the quality of their sparkling wines and present their best products to consumers. More than a thousand wine samples from 19 countries were assessed during tastings this year. Tom Stevenson, the traditional chairman of the international tasting panel, referred to the wines showcased by the Russian entrants as "impressive and unique discoveries for connoisseurs of sparkling wines."